We have heard time and time again that 2020 has been an unprecedented year, and that could not be truer for the ecommerce space. Consumer spending has been flipped upside down. The coronavirus pandemic has shifted consumerism and turned most of the spending online. If you want to learn more about the effect that COVID19 has had on the ecommerce space read this.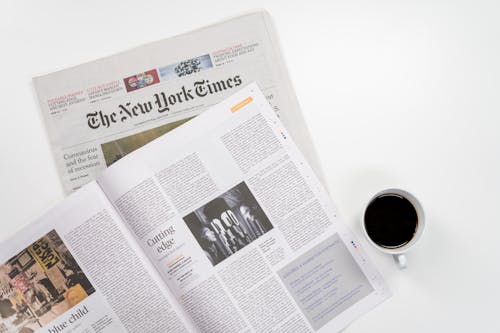 The Numbers Are In
The months of astronomical growth in the ecommerce space are finally ready to be reviewed. But with October not being particularly earth-shattering in sales, as seen in previous months throughout this year, have we finally hit an online shopping decline, or is it simply a pause in spending while shoppers gear up for the holiday season? From packaging, shipping, sales, and online shopping, here is the DesktopShipper wrap-up of the top ecommerce headlines from October.
Business Owners Expect this Holiday season to make or break it.
This month, Business Wire published an article talking about Kount, an industry survey leader who has stated that 84% of eCommerce providers consider this holiday season to be essential citing that there seems to be a permanent change in consumer shopping behavior. Shop owners consider that in-store shopping will not be returning to normal in the foreseeable future.
"Nearly three in four retailers expect higher digital sales than in 2019."
Kount's research offers a first look at eCommerce from the viewpoint of both vendors and shoppers this holiday season, as well as revealed the motivating forces that inspire or disincentivize online shoppers. So, what should online retailers be focused on coming into this holiday season?
+ Controlling inventory
More than 25% of businesses have dealt with bot-hacking within their inventory. The manipulation is causing consumer confusion and it costs business owners money to keep their customers informed and happy.
+ Protecting ecommerce models
Consumers say that they care more about free shipping than any other promotion. Kount also notes that, "56% of Americans are concerned about receiving orders in a reasonable amount of time."
+ Eliminated chargebacks
With an increase in online purchasing there are multiple instances of fraud and charge backs. When consumers do not recognize a charge on their account, they generally do nothing but contact their bank. They do not reach out to the company that the charge is coming from.
+ Protecting digital accounts
With the advancement of technology, consumers can share personal and private information. 6 of 10 consumers say they are the most concerned about purchasing on a non-credible source this year.
+ Reducing friction
52% of consumers will abandon their shopping cart because of high shipping costs, 40% will abandon because long estimates on shipping times, and 27% will abandon the cart if it is a complicated system.
This article is packed full of research, both insightful and thoughtful, in relation to the big picture for online consumers. Click this link to learn more on the information above.
Flexographic Printing Inks Market to Surpass $13.5 Billion by 2027
Growth, specifically in the packaging industry, is being fueled by flexographic inks. "These printing inks are widely used for the printing of the foods, pharmaceuticals, and cosmetics and person care products." The ecommerce market is trending towards digitalization.
"According to the India Brand Equity Foundation, the e-commerce revenue is expected to jump from $39 billion in 2017 to $120 billion in 2020, growing at an annual rate of 51%, the highest in the world." This is possibly driven as well by mergers and acquisitions in the space increasing their capacity for production. The industry is changing and involving with current consumer demands and there are no signs of slowing down. If you are interested in learning the ins and outs of this information visit this website.
Doubts of second stimulus check leaves consumers with a feeling of uncertainty
CNBC reviewed a breakdown in stimulus talks bringing more chaos during the coronavirus pandemic to an already tumultuous holiday season. Consumer spending has been up in the air for the year of 2020. Though ecommerce sales have increased, we have seen a trend more towards essential items being purchased online. What does that mean for the usually expected holiday season increase? David Bassuk, a global co-leader of the retail practice at AlixPartners, says, "many consumers are relying on some level of stimulus, some level of support, this holiday season…" Target CEO, Brian Cornell, believes that the passing of a new stimulus check would help create certainty for consumers and business, alike.
Others believe that the large influx in consumer spending was based on families canceling vacations and reinvesting in their local economy. Ashwani Monga, a Rutgers University-Newark marketing professor, said "with no relief in sight from stimulus, cash-strapped consumers, in particular, won't feel comfortable going on a spending spree." Tremendous spending could be seen if a stimulus bill were passed, says Monga.
Poor sales could lead to a loss of jobs down the line, leading to a cycle of further reduced consumer spending.
"Retails have been pushing discounts and holiday marketing earlier than ever this year to try to grab market share…. and avoid last-minute bottlenecks in their supply chains."
No stimulus deal could also put further strain on the lack of consumers heading in stores to shop. Brick and mortar could take a further dip without a stimulus check. Consumers are looking for help this winter and retailers are hoping for that stimulus as well. If you want to learn more about this extensive research visit this site here.
Stay Up to Date
News within the online retail space is constantly new and ever-changing. Make sure to follow our socials and review other #ShipHappens blog posts to stay up-to-date on what's happening in the shipping and ecommerce world.